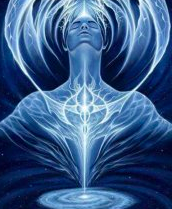 Bringing the circles together. A monthly gathering of committed men who want to deepen together and expand the conscious masculine community.
The Boulder Men's Experience is about men getting in their bodies, hearts, and the present moment through the vehicles of relationship, community, and music.
It's about men taking and owning their seat. It's an exploration of the deep, sacred masculine living in each of us.
This experience happens here every month:
2013:
January 17
February 21
March 14
April 18
May 23
June 20
July 18
August 15
September 19
October 24
November 14
December 19
Doors open at 7pm. Doors close at 730pm sharp so we can all get on the same page in terms of context for the night. You are free to leave whenever you want to.
**FAH REALS, doors will LOCK at 730pm. If you arrive after 730pm, you will miss the event.**
So get yourself there on time, masculine-style.
What's available:
Exercises and experiments throughout the night to help us connect to self and other
Truly seeing and being seen
Belonging and feeling connected to a dynamic community
Laughter and play with no filler or bullshit
Circling, clearings, feedback, relationship practice
Deep somatic and musical experiences
Facilitation provided by Jayson, Tom Daly, Robert MacNaughton, Joshua Levin, Reuvain Bacal, Michael Vladeck, and Booster Blake and maybe a surprise guest or two.
We had over 40 men attend each event thus far. Awesome! Let's keep seeing and savoring what happens when conscious dudes gather on a regular basis (outside of a formal, closed men's circle) with bold intention and fun facilitation.
Cost: $20, or free if you are a member of The Integral Center.
What to bring: an intention for the nite, your truth, 20 bucks.
Please RSVP here for March 16th. And invite your bros if they're not already invited. This is an OPEN event!
Will be held every month in 2013.